Regular price
$49.99 USD
Sale price
$34.99 USD
Unit price
per
Sale
Sold out
HELLO, OUR DEAR FRIEND!
To avoid confusion, please read the instructions below.
Share
View full details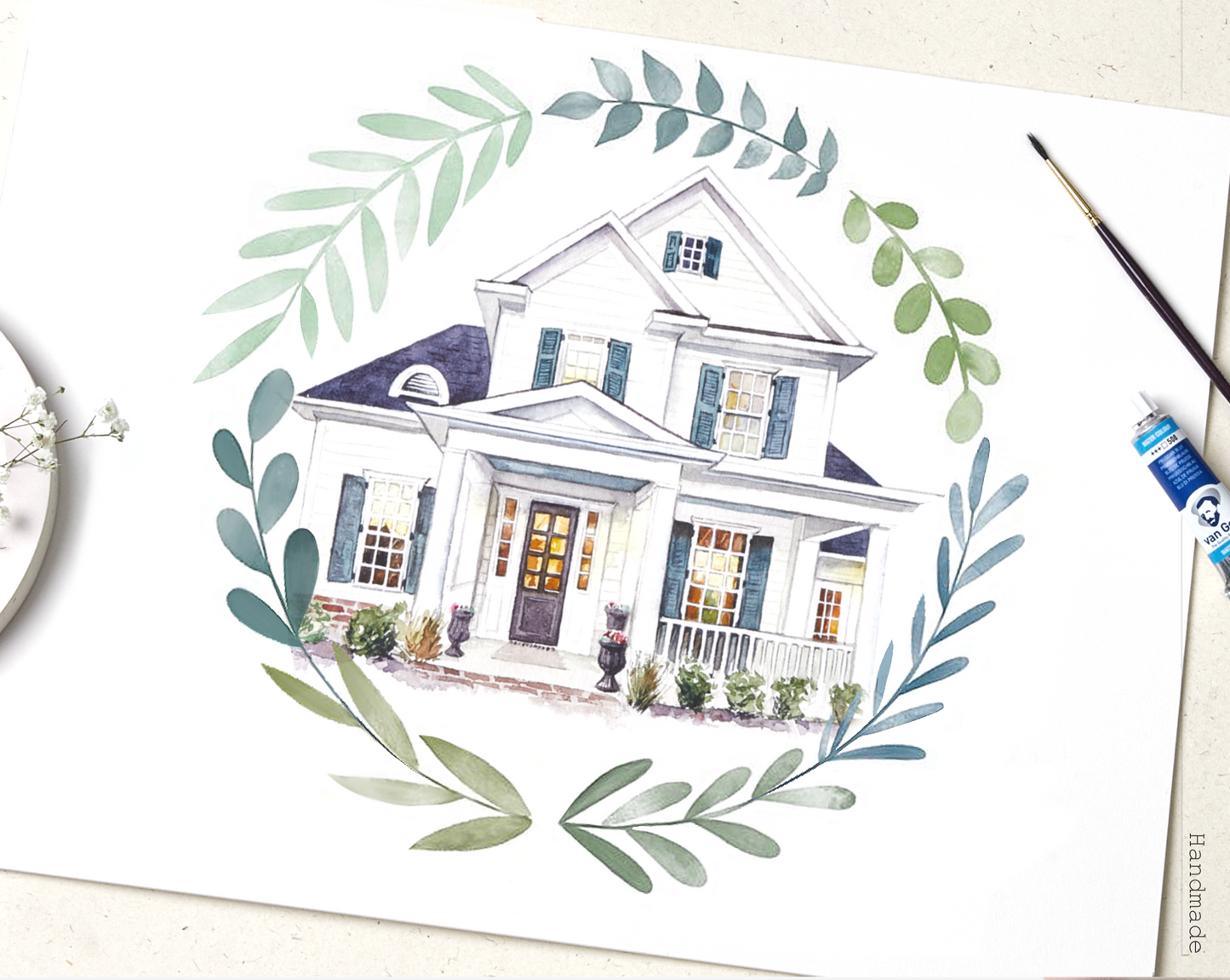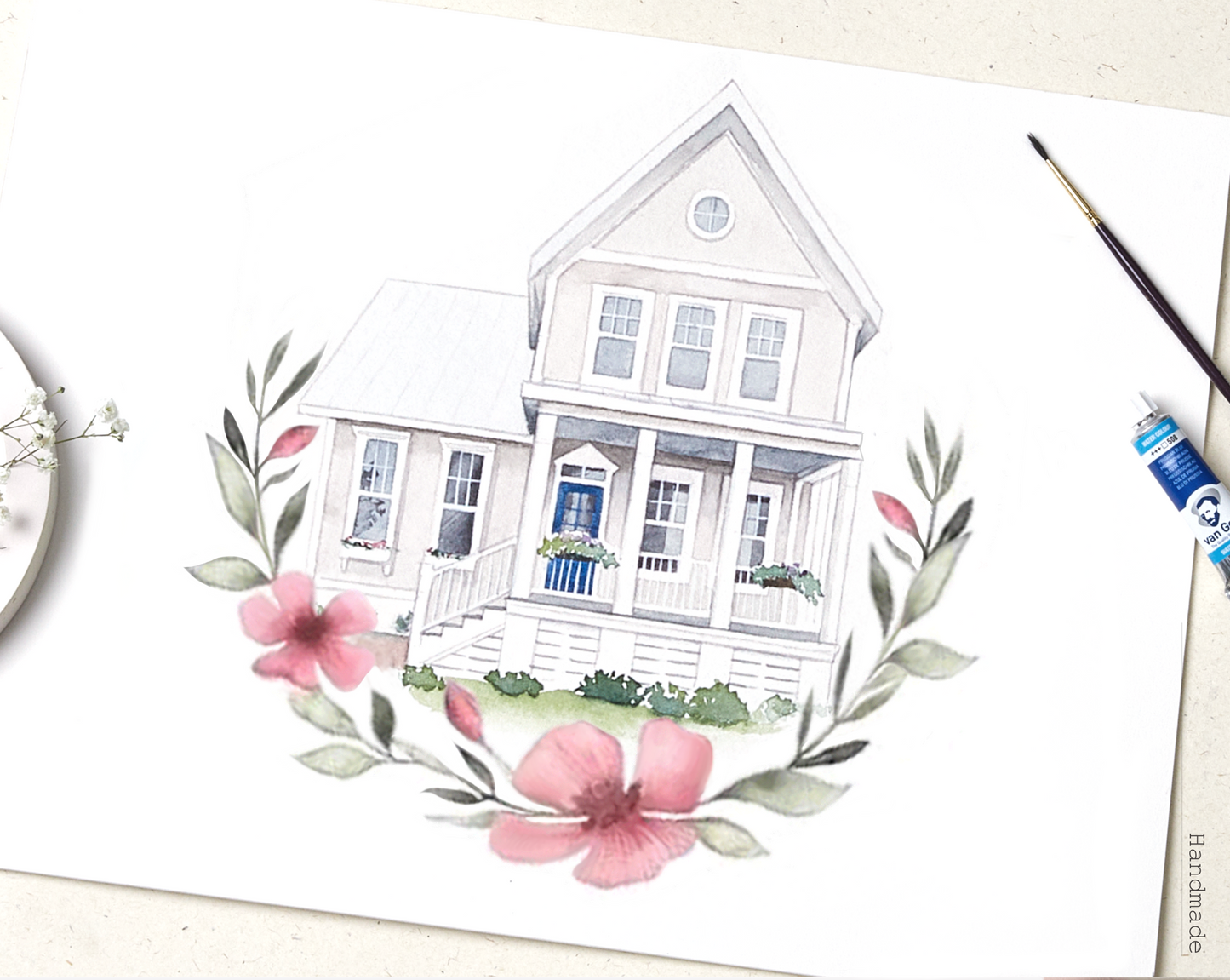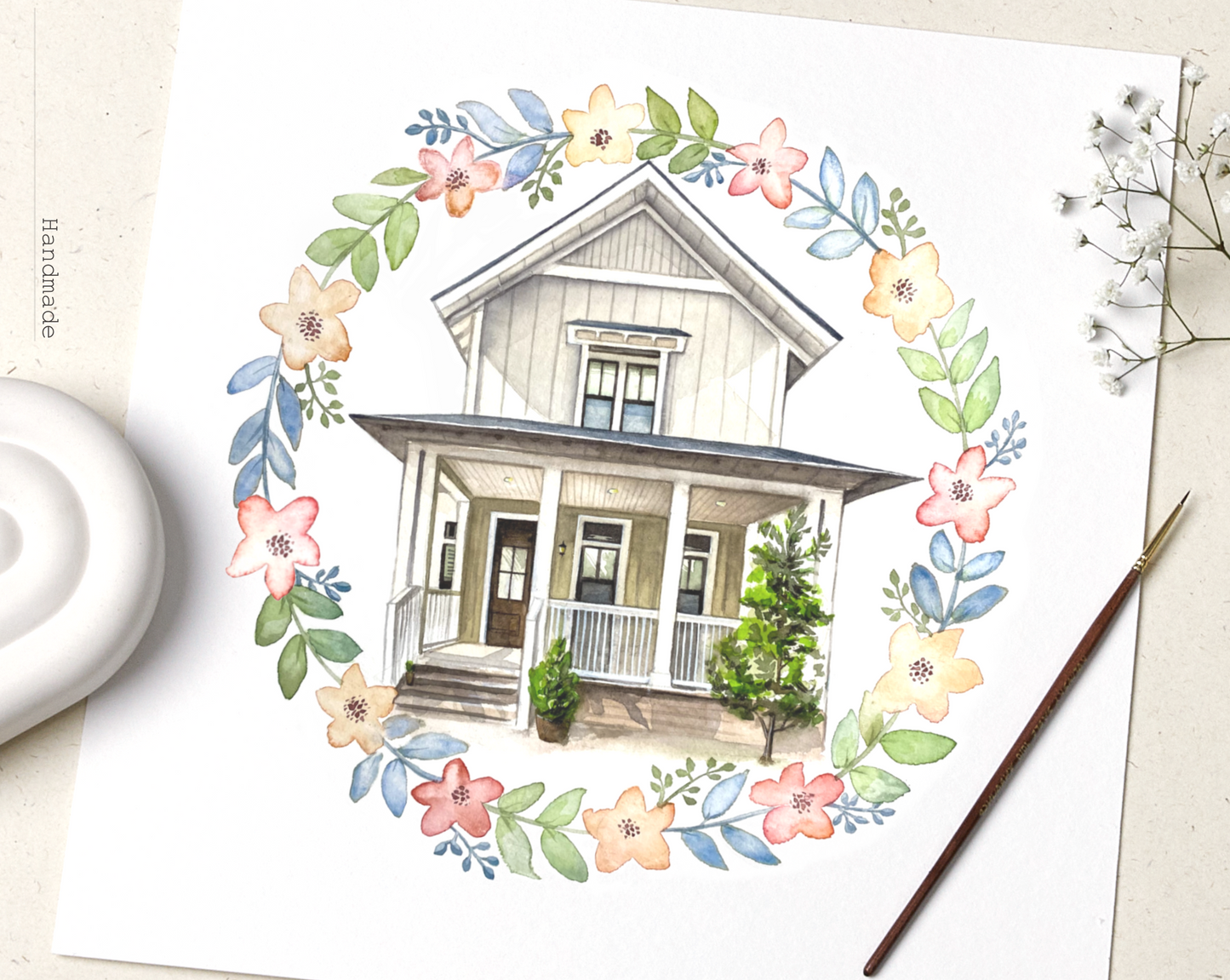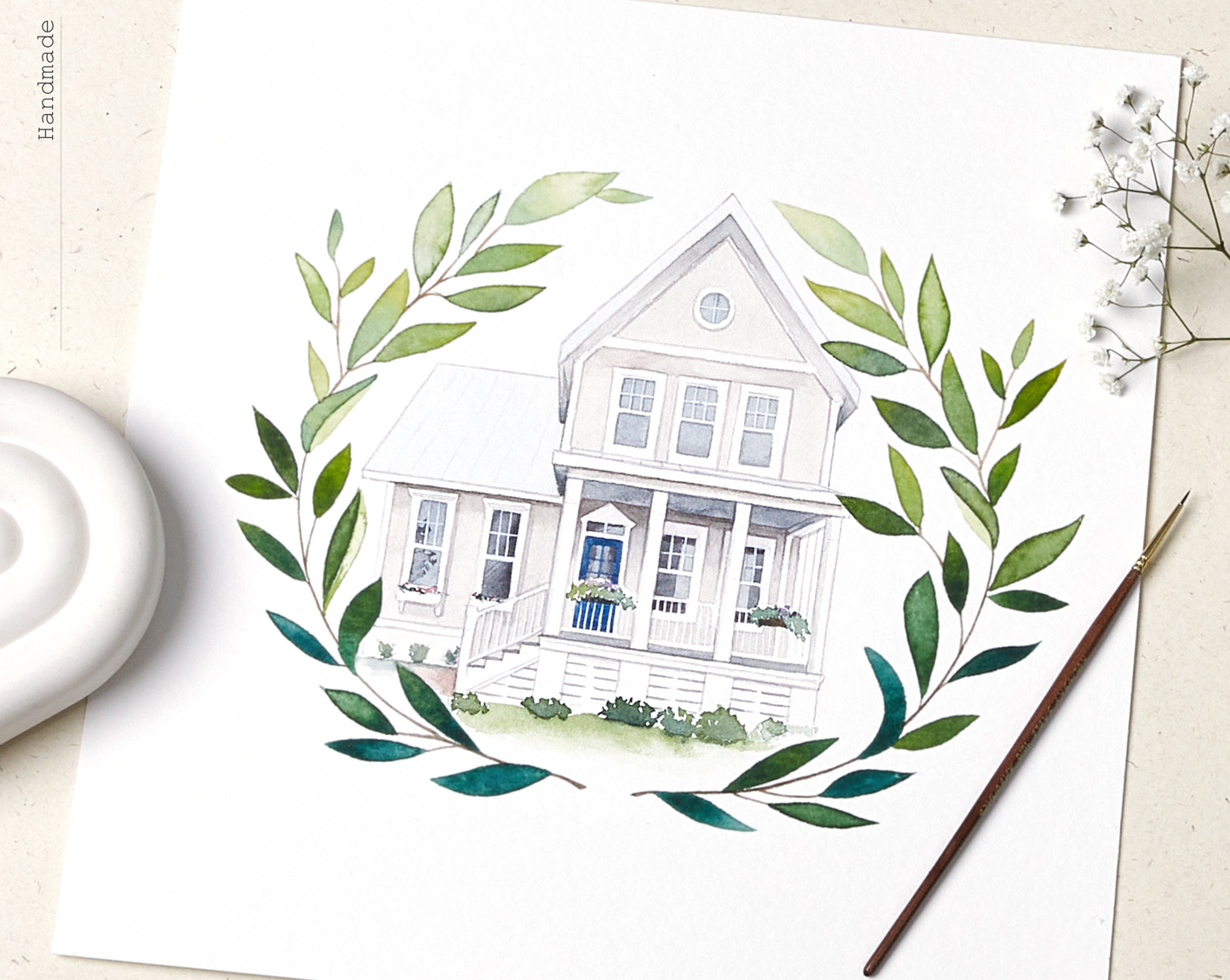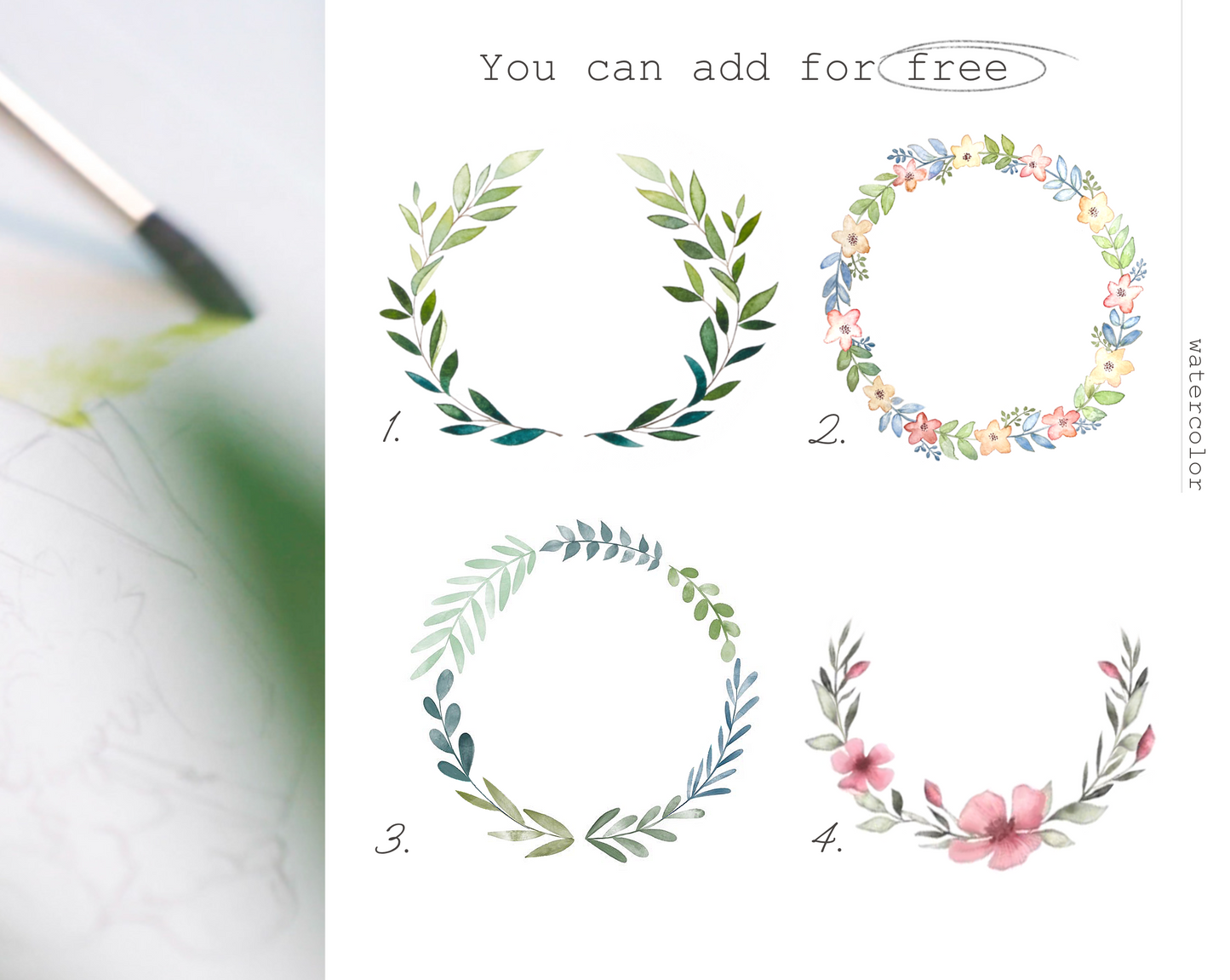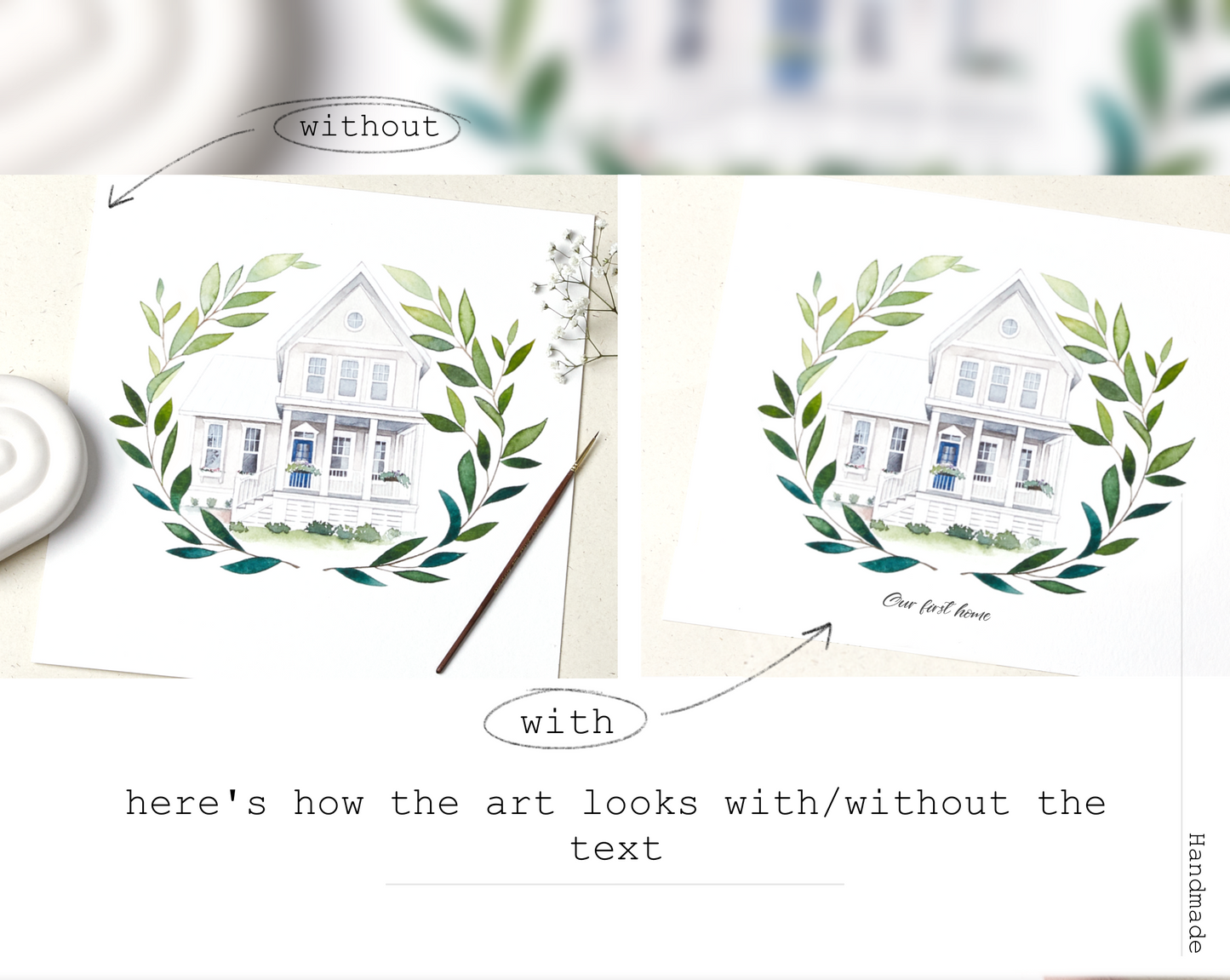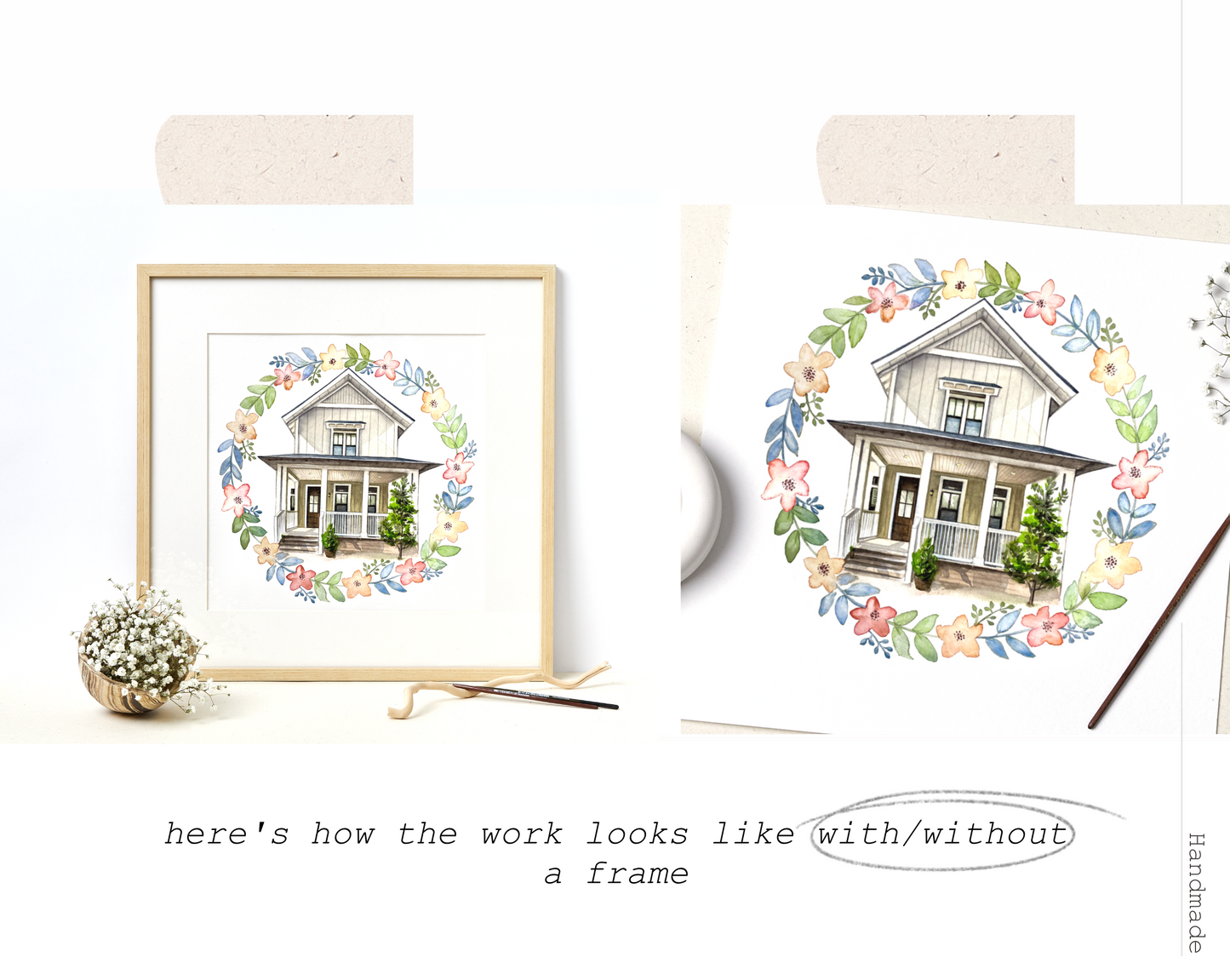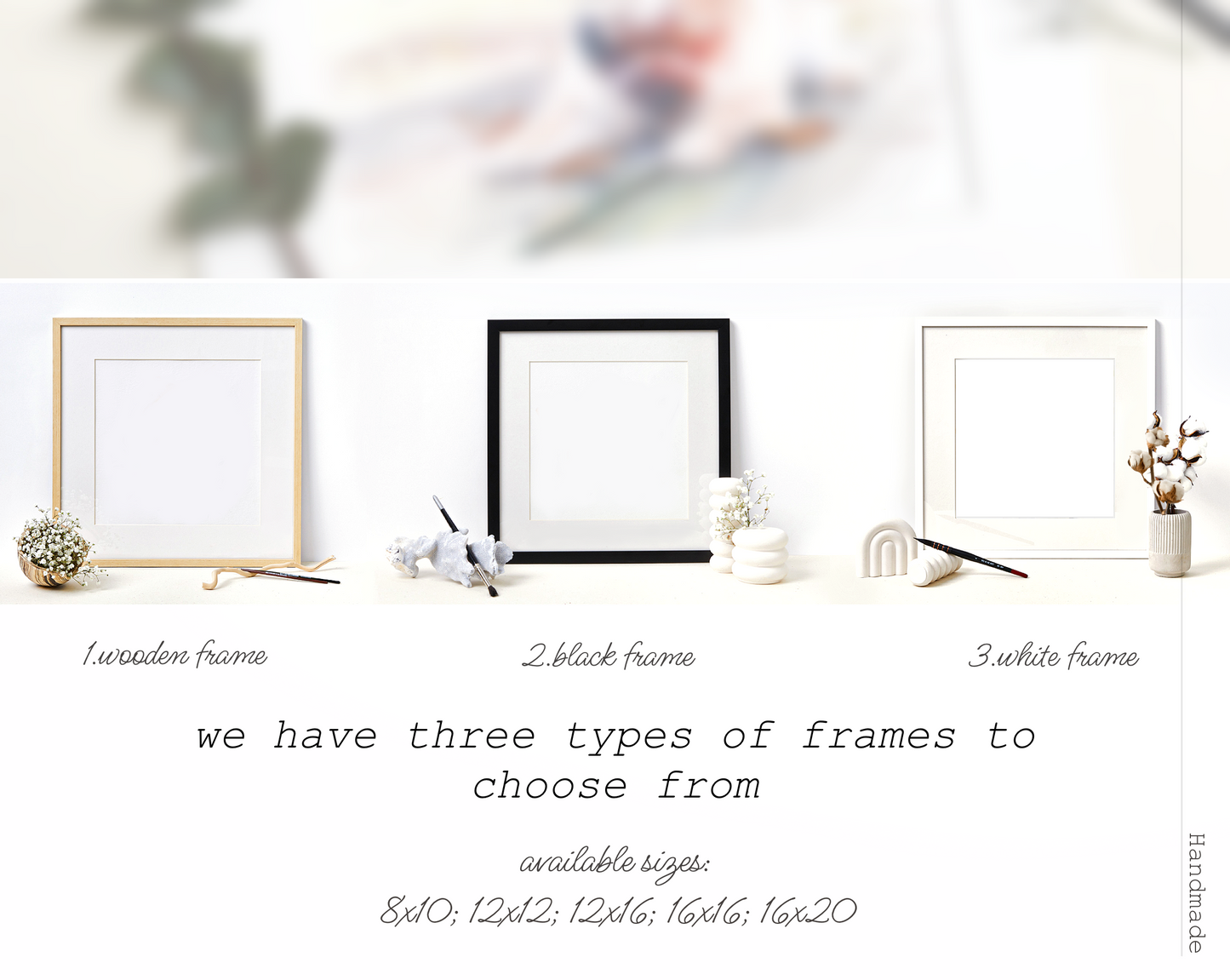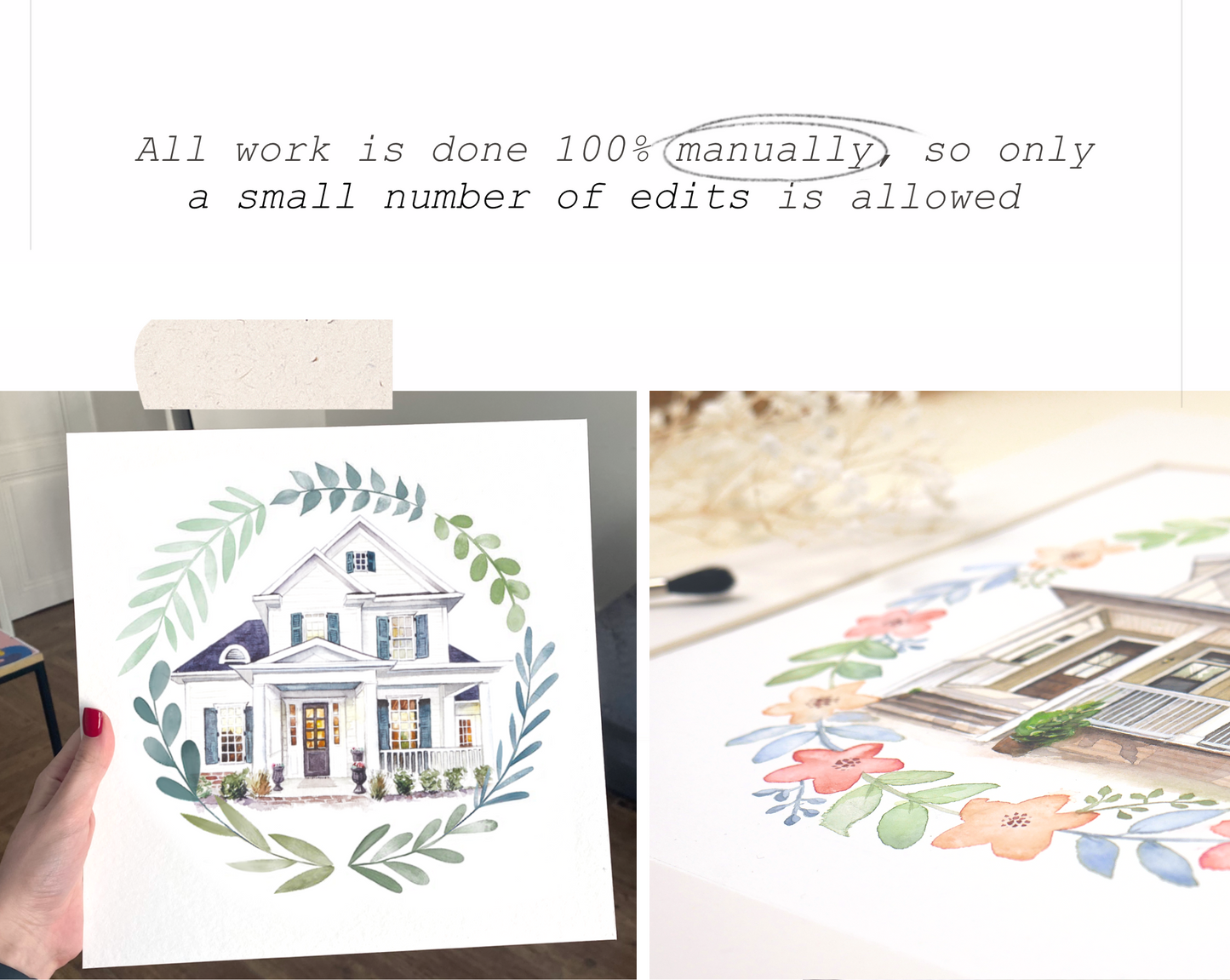 HERE'S HOW IT WORKS:
Step 1: Choose a Photo

Select your favorite photo(s)
(well-lit and featuring multiple angles are welcome!)

Step 2: Customize Your Order

Pick the size, frame, and background preferences. Email us your photo(s) and any specific details for your portrait. Request a sketch if necessary.

Step 3: Receive Your Unique Portrait

We'll create your portrait within 2-4 business days. After your approval, we'll promptly send it to your address with free worldwide shipping. Delivery times vary by destination.

Check your country
Exquisite Handmade Watercolor Portraits
At DRAWandCARE, our professional artists craft watercolor portraits using high-quality paints on premium watercolor paper.
We approach our work with meticulous attention to detail, custom-tailoring each piece to your specific preferences. This ensures that every order faithfully replicates the original photo, capturing the unique characteristics of the subjects and beautifully immortalizing your most cherished connections.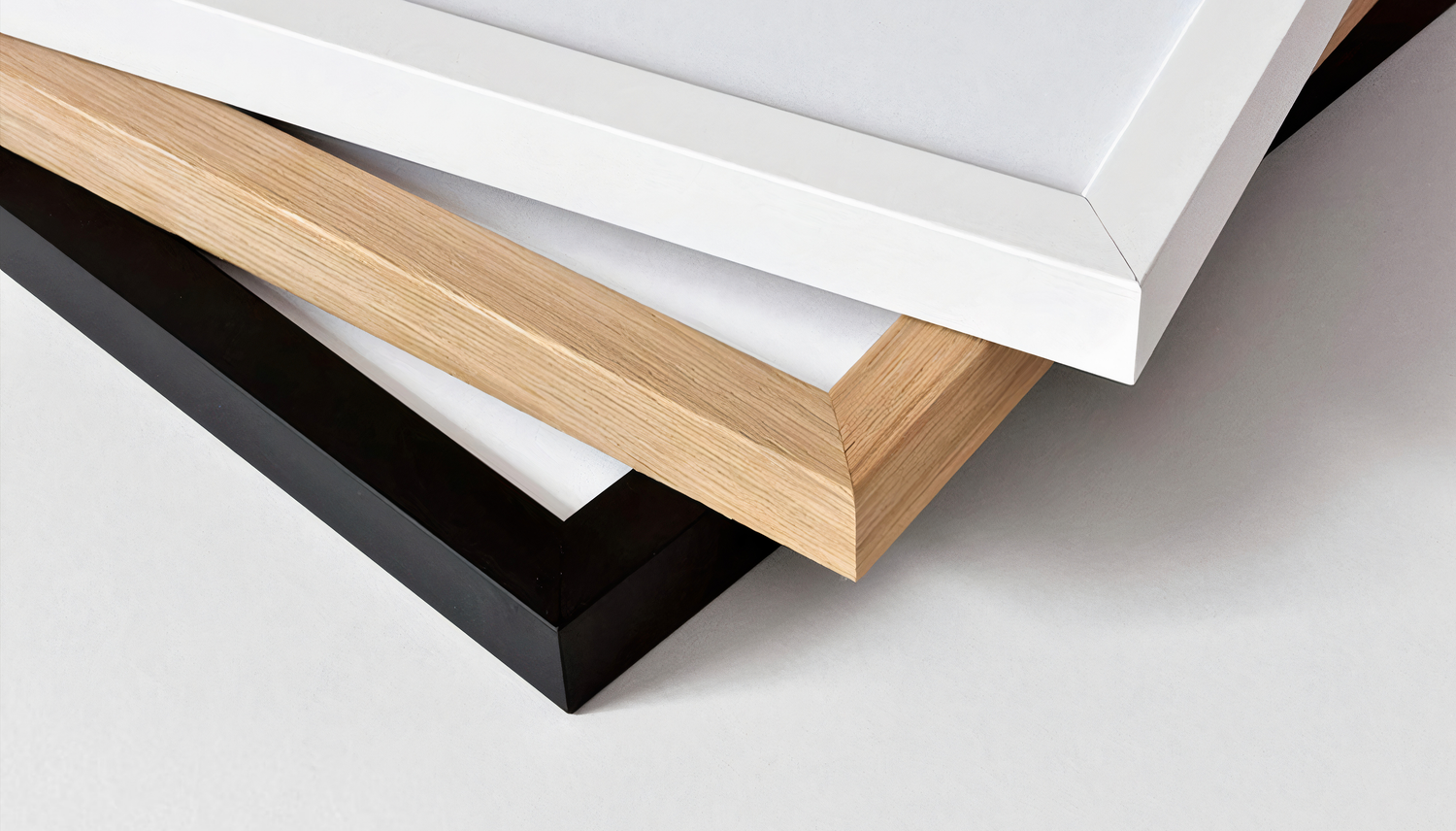 Complete with Elegant Wooden Frame
Enhance your artwork with an elegant wooden frame, available in one of the following color options: natural wood, classic black, or pure white.
Each set also includes a mat made of thick paper material and a plexiglass cover. These additions not only provide an extra layer of protection for the artwork but also add to its overall elegance.
Frequently Asked Questions
How to Order?

LET'S START!

GIVE US SOME DETAILS:

1. Let us know if you would like a digital or physical portrait and select the size you would like.
Please also indicate which design you prefer: framed or unframed portrait?
2. Please send us high-quality photos via email (drawandcare@gmail.com). Make sure that the house you want us to depict is clearly visible from different angles.
For the best results, we recommend using photos taken in good daylight, as the quality of the photo directly affects the accuracy of the drawing. Providing high-quality photos will allow us to create a more accurate and detailed portrait for you.

3. Please select your preferred flower frame option from those available. If you prefer the artwork without a flower frame, please let us know.
4. If you choose a framed artwork, please select the color of the frame from the available options (wooden, white or black?)
5. Are there any specific details, objects, or unique elements of the house that you would like us to incorporate into the painting? If you have any preferences regarding the color or size of certain elements in the composition, please feel free to provide a photo or describe your desired changes.
6. Would you like to include a caption in the illustration, such as a house address, titles, names, dates, or short quotes? If you have any specific short text you'd like to add, please let us know.
Please be aware that all details are confirmed before the drawing process begins, and it's not possible to introduce any text once the drawing is already in progress.

7. If you would like to receive your portrait physically, please provide us with your delivery address, along with a valid phone number and email address.

8. If you need your portrait urgently, please let us know, and we'll do our best to accommodate your request.

Additionally, we offer the option to include a special personalized background in your artwork for an extra fee. The cost of the custom background will be determined by its complexity and level of detail. If you're interested in adding a unique background to your piece, please inform us, and we will provide you with further information regarding pricing.
Why Choose Our Shop?

1. Discover the finest and most picturesque watercolor illustrations of houses, available exclusively here! We guarantee a unique and custom watercolor house portrait, created especially for your home, your loved ones, your family, and friends!
2. This art store was created in the context of a charity project.
3. Our main goals are to help Ukrainian animals and give you the maximum pleasure with our product!
4. You will receive a one-of-a-kind, high-quality handmade watercolor artwork or digital file in perfect resolution and quality that can be printed on anything of any size, such as stickers, posters, canvases, mugs, cups, or anything else you can imagine!
5. You'll feel a sense of giddiness just by looking at your amazing, custom-made piece of art! Capture your cherished memories with a personalized work of art.

By purchasing our product, you can help save the lives of animals in Ukraine.
A portion of the proceeds from sales goes to charity, supporting shelters and fulfilling their genuine needs. This includes critical initiatives like building dog enclosures, which is especially vital with the surge in evacuated animals. We manage every aspect, from construction to transportation, relying on the support of compassionate individuals who share our mission.
For ongoing updates, visit our website reports page or check out our Instagram pages: @water.color.things and @draw_and_care.

Shipping

Please note that we offer two options for ordering illustrations: a PRINTABLE DIGITAL FILE and a HANDMADE ARTWORK that will be delivered to you physically.

After we finish your handmade illustration, we'll send you a photo for review before shipping it to you.
Once we complete your digital artwork, we'll provide you with access to it on Google Drive for easy downloading. The default file resolution is 300 dpi, but if you need a higher resolution, please let us know IN ADVANCE.
Feedback ∙ Policy

We're dedicated to producing exceptional handmade and digital artwork, with a focus on crafting one-of-a-kind watercolor portraits that will hold a special place in your heart. Whether it's a portrait of yourself, your loved ones, your cherished pets, or your beautiful home, our goal is to provide you with a truly distinctive and personalized piece that you will treasure. Your satisfaction is our top priority, and we kindly ask that if you are delighted with your watercolor home illustration, please consider leaving us a 5-star rating. Your feedback is incredibly valuable as it helps us improve our services and broaden our range of products. Thank you for your support!

We do not offer a draft or sketch prior to the final artwork. However, once our illustrator completes your piece, we will provide you with a digital file or a high-quality photo. This can be shared with you through Google Drive or sent via Etsy chat. If, for any reason, you are not fully satisfied with the drawing, you are welcome to request changes, and we will be happy to accommodate your preferences.

Please NOTE! that if you have chosen the digital option, your illustration will be created using watercolor brushes in Procreate. This means that we are able to make any changes that you request. However, if you have chosen a handmade drawing, please keep in mind that due to the physical properties of watercolor materials, only minor changes are possible.

Also, please note that after work has begun, we are unable to provide refunds. We devote our time, effort, and attention to create a lasting piece of art for you. We appreciate your understanding.

If you have any issues with your order, please contact us before leaving feedback on our shop page. We are committed to resolving any issues as quickly as possible.

Additionally, by purchasing from our shop, you are contributing to a charitable cause. We donate a portion of our proceeds to rescue Ukrainian animals affected by the war. Join us in helping our furry friends by getting a beautiful watercolor work of art!
⠀
THANK YOU SO MUCH!

If you have remaining questions about ordering, payment, the portrait creation, shipping process, or any custom inquiries, please feel free to email us at drawandcare@gmail.com
100% HANDMADE ARTWORK TO YOUR WISHES

FREE WORLDWIDE SHIPPING

EXCLUSIVE DISCOUNTS FOR YOUR BEST GIFTS

24/7 CUSTOMER SUPPORT

100% HANDMADE ARTWORK TO YOUR WISHES

FREE WORLDWIDE SHIPPING

EXCLUSIVE DISCOUNTS FOR YOUR BEST GIFTS

24/7 CUSTOMER SUPPORT
100% HANDMADE ARTWORK TO YOUR WISHES

FREE WORLDWIDE SHIPPING

EXCLUSIVE DISCOUNTS FOR YOUR BEST GIFTS

24/7 CUSTOMER SUPPORT

100% HANDMADE ARTWORK TO YOUR WISHES

FREE WORLDWIDE SHIPPING

EXCLUSIVE DISCOUNTS FOR YOUR BEST GIFTS

24/7 CUSTOMER SUPPORT
100% HANDMADE ARTWORK TO YOUR WISHES

FREE WORLDWIDE SHIPPING

EXCLUSIVE DISCOUNTS FOR YOUR BEST GIFTS

24/7 CUSTOMER SUPPORT
100% HANDMADE ARTWORK TO YOUR WISHES

FREE WORLDWIDE SHIPPING

EXCLUSIVE DISCOUNTS FOR YOUR BEST GIFTS

24/7 CUSTOMER SUPPORT